Twin Japanese girls at a Japanese festival, with a large picture of Japanese face staring at them from the background.
Serene landscape at sunset, showing sea, mountains, and sky, Vancouver, BC, Canada
Dog on boat carrying fruits and vegetables, Venice, Italy
People watching water fountain show in from of Montjuic Fountain and Montjuic Palace, at night, Barcelona, Spain
Three young Dutch women wearing wooden clogs, in front of cheese, Alkmaar Cheese Market, Alkmaar, Holland The Alkmaar Cheese Market is unique in the world.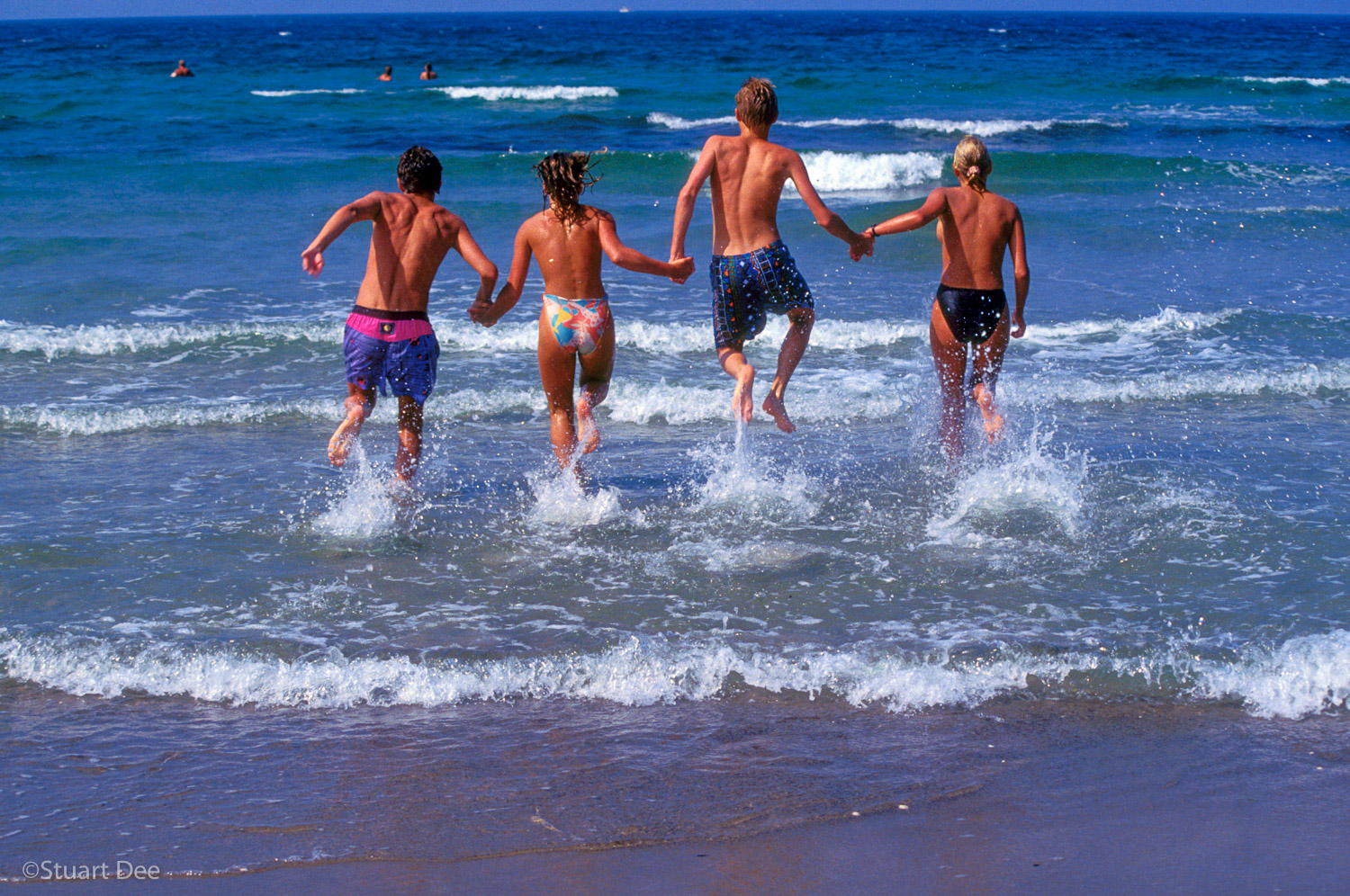 Kids Running Into Sea; Hornbaek, Denmark
A young tourist poses in front of the steps of Nymphenburg Palace, Munich, Germany.
Two flamingoes forming heart with their necks, Hawaii, USA
Young/Old Couple, Beach, Hawaii, USA
2101-251-20
Orange lifesaver floating in the air above a tropical beach, with shadow on the water, Hawaii. Straight unmanipulated image, NOT a digital composite
Couple dining, Piazza Navona, Rome, Italy
Nuns and Columns, St. Peter's , Rome, Italy
Overhead view of sockeye salmon swimming upstream to their spawning grounds, Adams River, British Columbia, Canada
Happy Canadian Thanksgiving to all!
Autumn Colors, BC, Canada
Statue of Liberty, New York City, New York, USA
Sun dappled ripe papayas displayed on shelves at a fruit market, Orotina, Alajulea, Costa Rica Papaya (Carica papaya) has high nutritional value and has more carotene than most other fruits.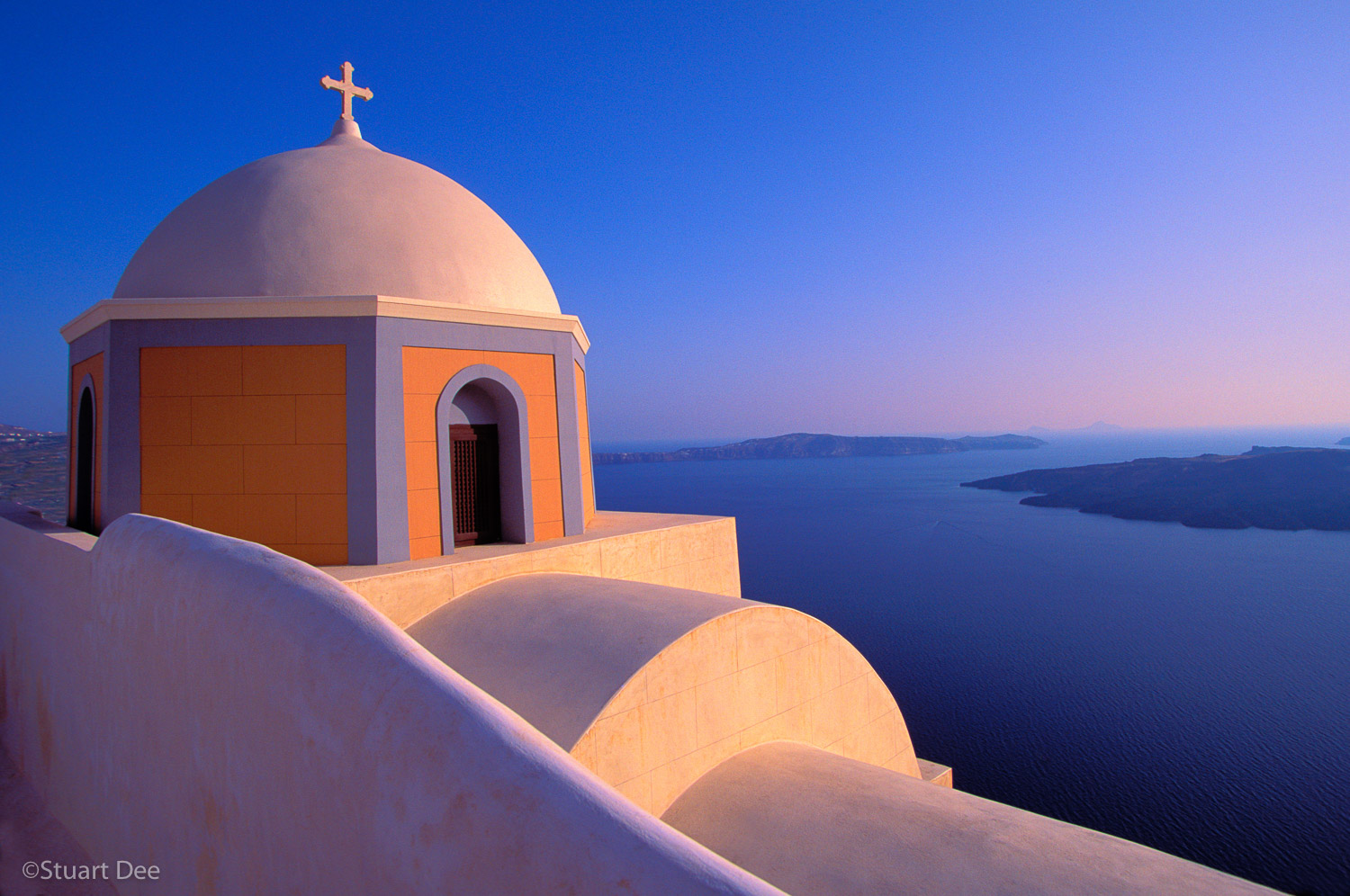 Colorful facade, Manolas, Santorini, Greece
Milopotas Beach, Ios, Greece
An older man walking with a cane, seen in front of a door, Pygros, Santorini, Greece
Man jumping over a gap in the marble stones of the Portara at sunset. The symbol of Naxos, the portara is the gate of the unfinished Temple to Apollo, Naxos, Greece
Village And Harbour At Dusk, Mykonos, Greece
Man Tenderizing Octopus, Mykonos, Greece
Volkswagon Beetle, Vancouver, BC, Canada
Man, Woman, And Dog In Car, Paris, France
Bull Games, Cocarde d'Or, Arles, France. Bull and raseteur(s) at the Arena. A bull is released into the arena with red and white tokens called cocardes tied to its horns with twine. Two groups of men, dressed in white to attract the bull's attention, known as Raseteurs, try to unhook the cocardes from the horns before fleeing to the relative safety behind the barricades, with the irate bull in hot pursuit. Points are awarded for retrieving both the red and white cocardes, and even the last piece of twine. Even the bull is awarded points for determination to climb over the barrier after the Raseteur, and many bulls achieve celebrity in their own right. After the event the bull-running takes place again though the streets, this time, back home. The most prestigious and important of the bull games is the Cocarde d'Or, held in the Arles arena in July, where the best bulls and best Raseteurs compete for prizes.
Espace Van Gogh, Arles, France
Trees and lavender fields, Provence, France
Man with corn on racks, Slovenia R
Man on a farm with scythe, Slovenia R
Spider on wall, Piran, Slovenia
St. Mary's Church, Bled Island (Blenjski Otok), Lake Bled, Bled, Slovenia, in fog and mist, with swans in flight
Man painting name on boat at beach, with tranlucent shadow, Boracay, Panay, Philippines Voted one of the best white sand beaches in the world
Fruit stand with bananas, papayas, pineapples, mangoes and other tropical fruit. Cavite, Philippines
Farmer and Dog walking through the Rice Terraces, Sagada, Philippines
Boy Getting Bathed, Panglao Island, Bohol, Philippines
Two Buddhist monks walking down hallway, Marble Temple, Bangkok, Thailand
Young woman interacting with baby elephant, Chaweng Beach, Samui, Thailand R
"Yak" or giant guarding entrance gates, Wat Phra Kaeo/Grand Palace, Bangkok, Thailand
Monk talking picture of other monks, Marble Temple, Wat Benchamabophit, Bangkok, Thailand
Farm Worker, Bali, Indonesia
Market, Ubud, Bali, Indonesia
Young boy eating fruit sitting by a table full of sliced watermelon, Iloilo, Philippines R
Vintas with colorful sails, Zamboanga, Mindanao, Philippines The colorful vinta sail is a symbol of the Philippines.
Tuna Landing, General Santos City, Philippines
Lone nipa hut amid palm trees, in front of limestone cliff, on an island. Pinagbuyutan Island, El Nido, Palawan, Phiippines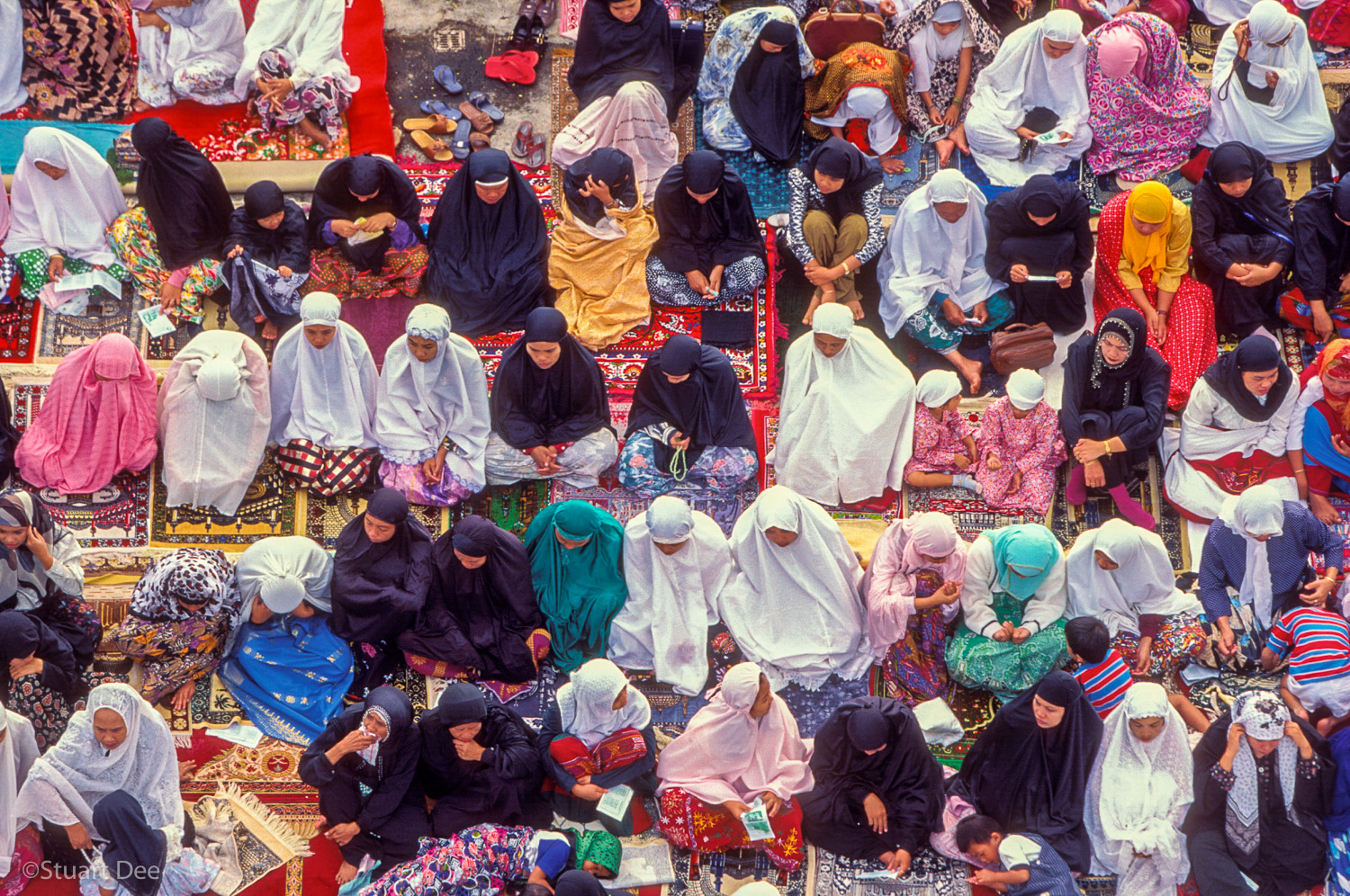 Eid El Fitr, King Faisal Mosque, Marwi, Philippines
Wood Sculpture And Marilyn, Paete Laguna, Philippines
Orange and green bamboo, Kuala Lumpur, Malaysia. Bamboo is the fastest growing plant on earth, growing up to three feet a day. It is one of the most versatile materials found in nature, and is used in hundreds of products.
Petaling Street, Chinatown, Kuala Lumpur, Malaysia
Two women wearing ao dais, on bicycles, Ho Chi Minh City, Vietnam
Girls on bikes, Ho Chi Minh City, Vietnam
Flock of baby ducks, Mekong Delta, Vietnam
Cao Dai Temple, Tay Ninh, Vietnam
Pahiyas Festival, Lucban, Quezon, Philippines
Rice Terraces, Bangaan, Philippines
Madurodam, Miniature Holland, The Hague, Netherlands
Eiffel Tower with Fireworks on Bastille Day, Paris, France
Man's legs and crutch on beach towel, Miami Beach, Florida, USA
Woman watching two children playing on a beach, Entalula Island, El Nido, Palawan, Philippines
Villa Escudero, Laguna, Philippines
Woman relaxing at falls, Dunn's River Falls, Ocho Rios, Jamaica. Dunn's River Falls is the most visited tourist site in the Carribbean. R
Jamaican boy swinging on a rope over a river.
Man, black, at beach, with bananas, Negril, Jamaica, R
Three hotel maids, Negril, Jamaica
Outing On Sandbar, Macalingaw Island, Bohol, Philippines
Sinulog Festival, Cebu, Philippines
Obese woman standing among columns of an old building with chipped pink and blue paint, Malecon, Havana, Cuba
Fathers & Daughters, Varadero, Cuba
Young woman, Trinidad, Cuba R
Beach vendor selling souvenirs, with his bicycle, Varadero, Cuba R
Surfing, Motion, Hawaii, USA
Tourists on beach at resort, Varedero, Cuba
Old Man By Window, Trinidad, Cuba R
A purple 1957 Chevrolet Bel Air hardtop on a street with colorful facades, in Trinidad, Cuba.
Schoolchildren, From Above, Trinidad, Cuba
Iguazu Falls at sunset, Brazil
Multi-ethnic schoolchildren in a circle playing a game. Aerial view, with wave pattern designed by Burle Marx, Belem, Lisbon, Portugal
Mayan Pyramid of Kukulkan, (El Castillo or The Castle) at sunset, with some tourists climbing to the top, Chichen Itza, Mexico
Museo de Jamon, Madrid, Spain Restaurant, meat store and deli, and ham museum
Plaza Mayor, showing equestrian statue of King Philip III (Felipe III) and colorful facade, Madrid, Spain. Plaza Mayor is one of the landmarks of Madrid.
Boy jumping off cliff, Bermuda R
Galapagos, Ecuador
Christmas iguana, Isla Espanola, Galapagos, Ecuador
Mexican dance/dress, cinco de mayo, Loreto, Mexico
Two giraffes licking each other's mane, embracing, scratching each other's back, "You scratch my back, and I'll scratch yours"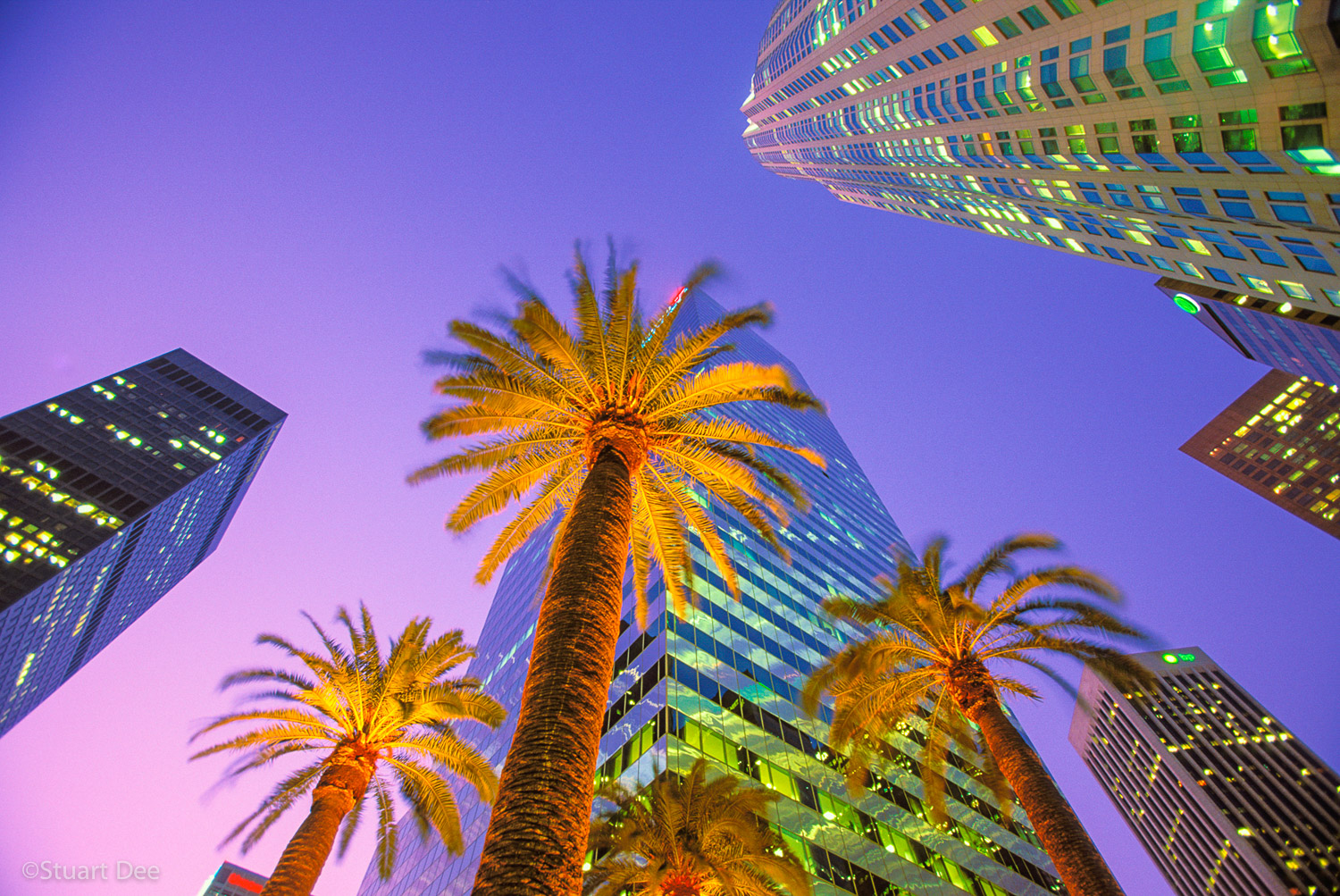 Cows grazing in field, Kauai, Hawaii, USA
Na Pali Coast and waves, Kauai, Hawaii, USA